Multipass mit Open DivX 4.0

Select "DivX Codec 4.0 Beta".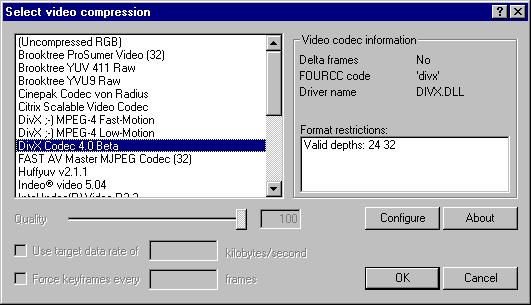 Click on "Configure".
Select the "2-pass,first pass".
"Performance" should be set to "Slowest" to get the best results.
Calculate the output-Bitrate with a Bitrate-Calculator.


(c) VCDHelp.com

"Crispness" should be left to 0. The label "Crispness" is wrong, it should be "framedropping".
Select the "log file". The file-analyse will be written to this file.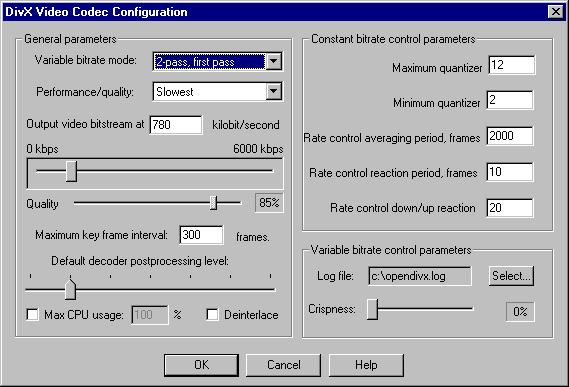 Click on OK and save the AVI with F7.
Now the movie will be analysed.
When this is finished go to "Compression" in the "Video" menu and click on the Codec Settings.
Change it to "2-pass, second pass" and leave all other settings.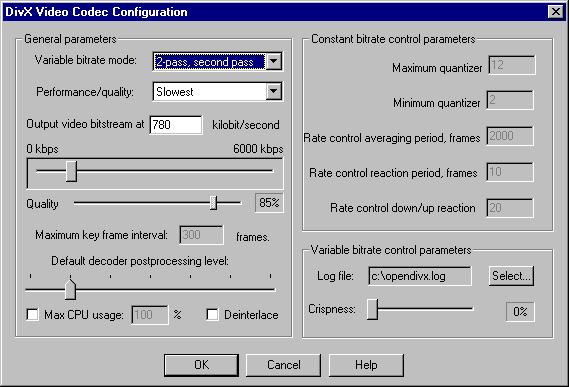 Click on OK and save the AVI with F7.
Now the multipass AVI will be written.

(c) 2001 TTooL