Burn VCD / SVCD with Nero

Start Nero and click on "Super Video CD". If you want to habe a Menu on the CD then go on here..., otherwise click on "NEW".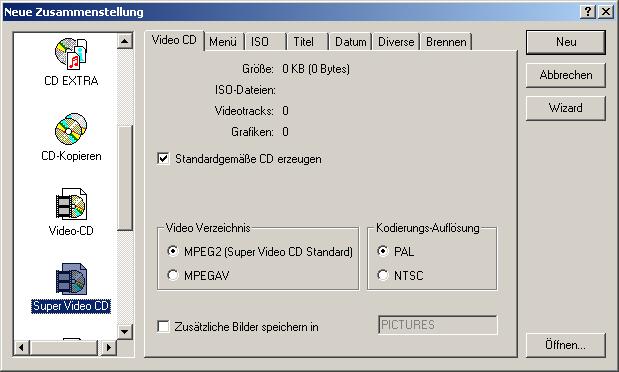 Then drag & drop the SVCD-MPEG-Stream from the Browserwindow to the Super-VCD-Browserwindow...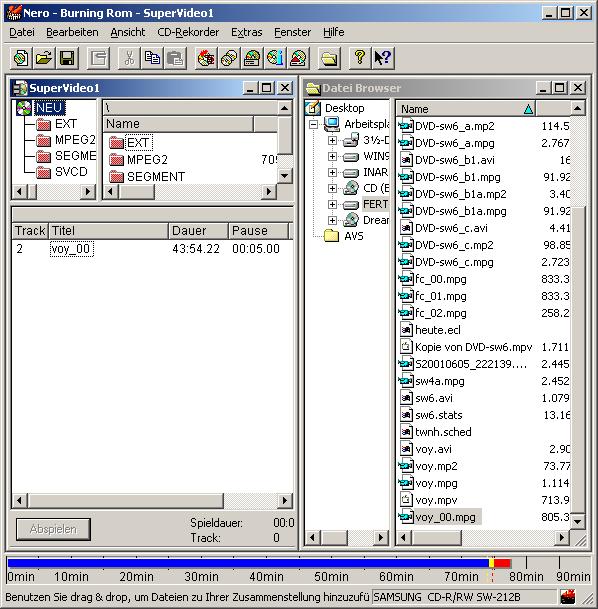 then Nero will analyse the stream.





If you want to Overburn then you must do this.
If you have loaded all MPEG-Tracks, then you go to the File menu and click on "Burn CD". Then click on "Burn" and Nero will start the Burnprocess.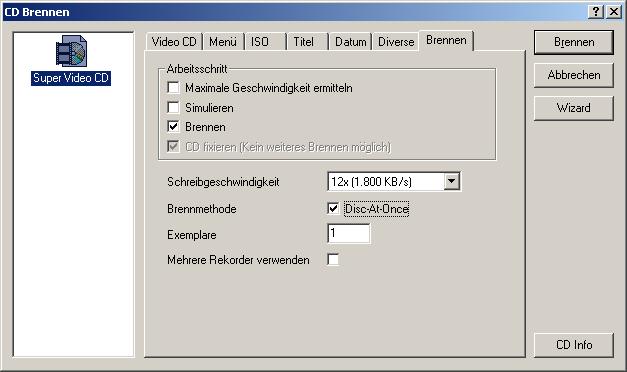 I habe only the German Version of Nero, so if any Buttons have an other title, forgive me :-)