Demultiplexing with TMPGEnc

One way to do the demultiplexing is with TMPGEnc.

Start TMPGEnc and select "MPEG-Tools" in the File-Menu.
Select "De-multiplex".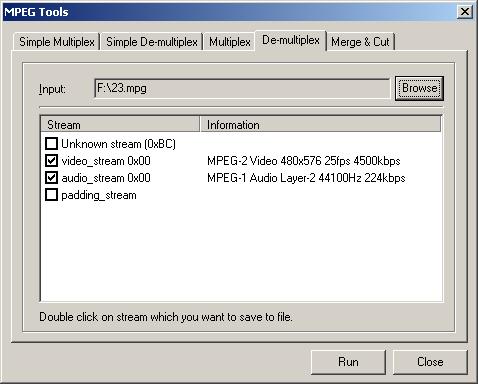 Select the MPEG-Stream by clicking the "Browse"-Button. Doubleclick on the stream that should by demultiplext.
Then input the filename and click "Run". Then the file will be saved.