MPA to WAV with TMPGEnc
Start TMPGEnc and choose "New Project" in the "File" menu.
Then click on the "Audio Source"-Browse Button and choose the MPG-Stream.





Select "Output to file"-> "WAVE file" in the "File" menu.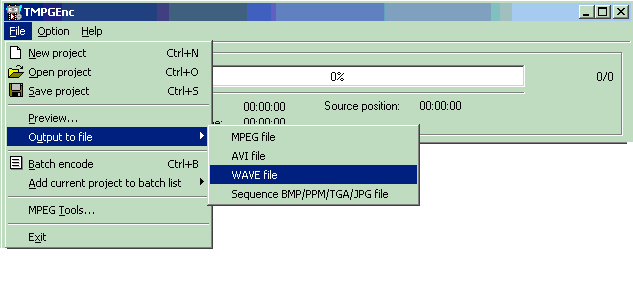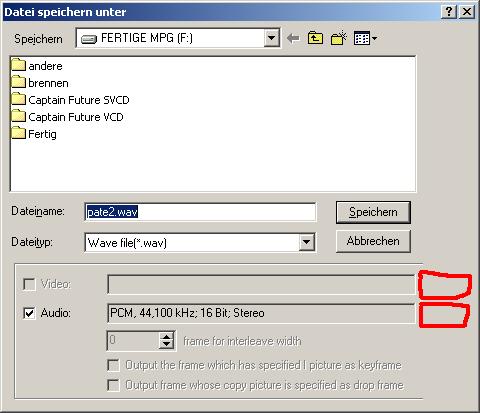 The red areas are the Buttons where you can click to come to the Output Parameters.
Click on "Save".....
Now TMPGEnc will create the WAV file.